Darren R. Watts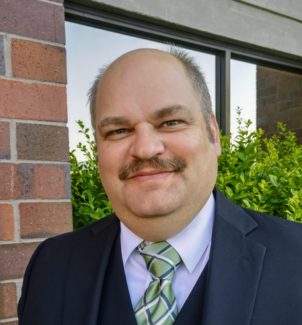 Darren was born in Ogden, Utah but was raised principally in Fargo, North Dakota and Fruita, Colorado. He attended Brigham Young University, where he studied music, specifically vocal performance. While at BYU he won the Utah District Auditions for the Metropolitan Opera National Council. He also participated in the Army Reserve and later joined the ROTC, receiving his commission as a 2nd Lieutenant upon graduation in 1997.
Darren served overseas in Germany and was forward deployed to both Bosnia and Kosovo in support of those peacekeeping missions. Upon completion of his military service as a Captain, Darren returned to BYU to study law at the J. Reuben Clark Law School where he was a research assistant for the Law Library Reference Desk and also a lead editor for the Journal of Public Law.
Since graduating Darren has been admitted to the Utah, Wyoming, and Alaska (inactive) Bars along with the US District Courts in Utah and Wyoming. He clerked for the Hon. Randy Olsen (retired) in Alaska, served as an assistant District Attorney in Fairbanks Alaska, and built a general practice working for a small firm in Salt Lake County. He has litigated dozens of cases to verdict, including both jury and bench trials but has also worked hard to find settlement resolutions when in the best interest of his clients.
Darren has always been fascinated with the interplay of different areas of the law and has tried to make his practice as general as possible in order to better understand that dynamic and become an even more effective advocate. With that background, Darren has decided to narrow the focus of his practice and, at Dexter & Dexter, works mostly with issues concerning family law and estate planning, while keeping abreast of the other areas of law, which has made his practice so personally rewarding.
Darren continues his love of music by singing in the Mormon Tabernacle Choir, as well as taking advantage of other performance opportunities in the community as they arise. He and his wife enjoy showing the country and its beauties to their four children and, every once in a while, Darren will get out and swing a golf club and try to not look foolish doing it.