Chris A. Dexter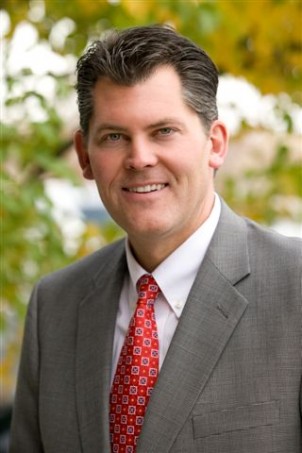 Background & Education
I was born in Provo, Utah, and was raised in Alaska, New Zealand and Arizona. I served a two-year, Spanish-speaking mission for The Church of Jesus Christ of Latter-day Saints in Chile and, thereafter, worked as a paid Intern in the United States Senate in Washington, DC. I then graduated from Brigham Young University with a Bachelor's Degree in Political Science in 1992.
Upon graduating from BYU, I continued my education in Illinois. I enjoyed serving as president of my class and student body vice president. In 1993, while a law student, I was awarded a scholarship from the International Law Society and studied abroad at the Jerusalem Center for Near-eastern Studies in Israel. I earned the degree of Juris Doctor from Southern Illinois University School of Law in 1995 and then returned to Utah to pursue my legal career.
Areas of Practice
I have a passion for personal injury, business law, real estate law and criminal defense. I see my role to be one of solving problems by zealously and effectively advocating and representing the interests of my clients in their personal and professional lives.
Personal Injury
Sometimes the unexpected can change our lives in an instant. I am an experienced personal injury attorney and find great satisfaction in shouldering the burdens of those who have been injured through no fault of their own. For nearly five years, I represented the interests of the world's largest insurer, State Farm Insurance Companies. During my tenure at State Farm, I handled thousands of claims and defended State Farm and its policyholders in court, in addition to investigating insurance fraud as a member of its Special Investigative Unit ("SIU"). I have extensive experience with cases involving wrongful death, traumatic brain injury, aviation law, slip and fall, catastrophic injury and auto accidents including auto-pedestrian cases.
Business Law
I am an entrepreneur at heart and love to help businesses thrive. As a business-owner myself, I understand that opportunities, challenges and risks can lead to great success if they are handled correctly. I represent the interests of businesses ranging in size from small, closely-held family businesses to corporations with hundreds of employees. I know well that success in business is dependent upon the effective formulation and implementation of excellent and competitive strategies.
Real Estate Law
Owning property and investing in real estate are at the very heart of the American dream. I am an experienced real estate attorney and enjoy helping people and their businesses navigate the sometimes uncharted waters of property law. As a licensee of the Utah Division of Real Estate, counsel for real estate professionals and one who represents buyers and sellers of real property, I possess a unique perspective. I have participated in the planning, development and marketing of both commercial and residential projects including University Office Park, Springville Heights and Legacy Mountain, and have represented hundreds of landlords and tenants to ensure that their property rights are protected.
Criminal Defense
We all make mistakes; sometimes we need help to get things back on track. In my practice as a criminal defense attorney, I draw on my experience prosecuting criminal cases in the State of Illinois to help people who face the risk of losing everything. This experience has enabled me to scrutinize and litigate charges in such a manner so as to protect the rights of the accused and minimize the impact of mistakes in my clients' lives.
Court Admissions
I was admitted to practice before the United States Supreme Court in Washington DC in 2004. I have been admitted to practice before the Federal District Court District of Utah and all Utah courts including the Utah Supreme Court since 1995.
Community Involvement
I love Utah Valley and feel a deep desire to give back to a community which has been so wonderful to me and my family. In addition to volunteering in my local church and neighborhood, I have served on boards of directors including The Utah Valley Chamber of Commerce, Brigham Young University's Cougar Club, The American Red Cross – Mountain Valley Chapter, Hale Center Theater Orem, The Commission for Economic Development in Orem (CEDO), Orem Revolving Loan Fund Committee, LDS Family Services Advisory Board and on the Executive Board of the Boy Scouts of America – Utah National Parks Council and in other capacities with organizations such as the Republican Party. I have been honored to receive several awards including Scouting's "Silver Beaver" and Corporate Alliance's Relationship Mastery Award "CARMA Award" and I look forward to serving the organizations and people that make our valley great long into the future.
Family & Hobbies
My beautiful wife, the former Jennifer Bennett of Boise, and I live in Lindon, Utah with our four children. In my free time, I enjoy spending time with my family, hiking, swimming and BYU sports – especially football.